Featured Work – Kerbey Lane Cafe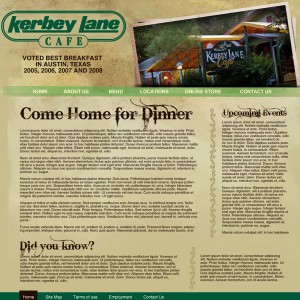 Kerbey Lane Cafe in Austin, Texas is the quintessential BOX client.
See It
Hear It
Taste It
Feel It
BOX not only designed the world famous Kerbey Lane Pancake Mixes but the retail packaging and marketing materials also. We have incorporated all of the talent of all of our divisions in giving Kerbey Lane the feeling. Currently Kerbey Lane Cafe pancake mixes are available in over 400 stores throughout the United States.